Czekoladowa Mieszanka Imieninowa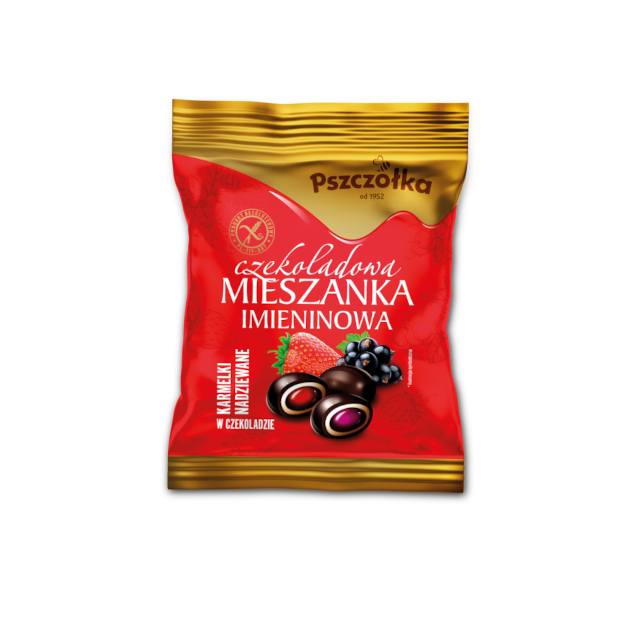 Caramels covered with thick, dark chocolate with velvety strawberry or currant filling. You will remember its taste for a long time. This Chocolate Name Day Mix is a sweet treat you can share with another person.
On each packaging there are name-day dates, so that even the forgetful ones won't miss the celebrations.
Nutricious ingredients
plain chocolate containing 40 % cocoa mas
addition of fruit puree
no colouring
no preservatives
gluten-free
Try also: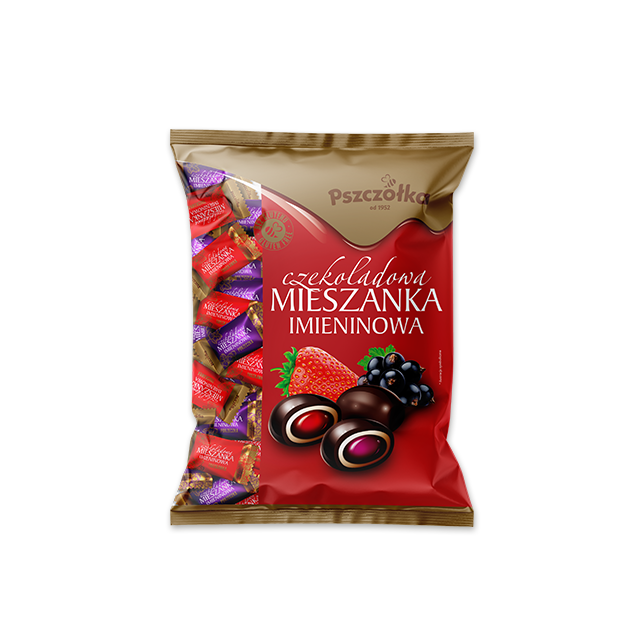 1 KG